Mercy Ships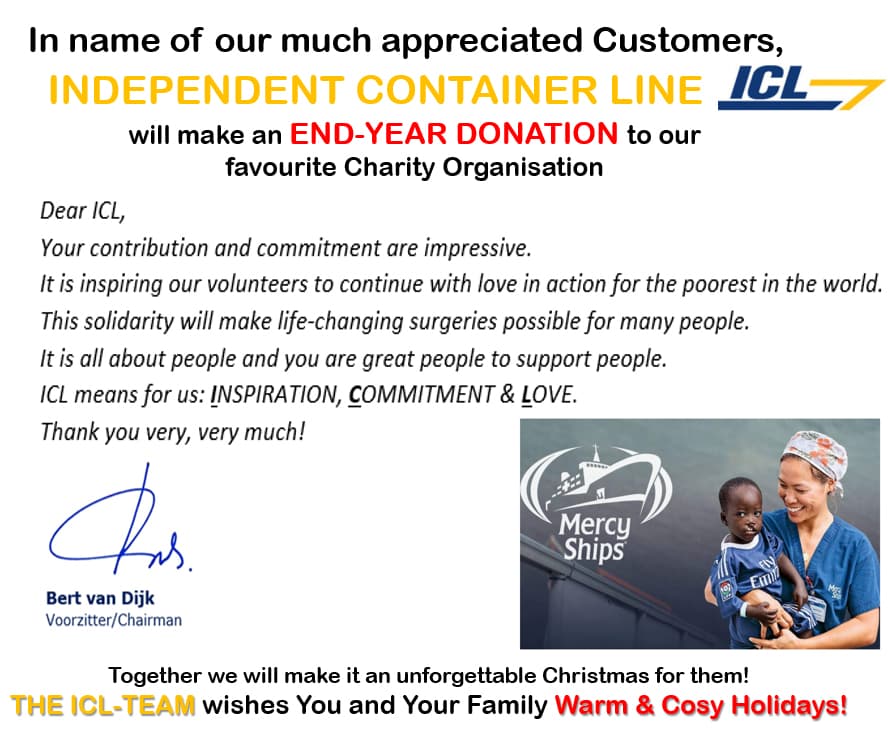 The employees of Independent Container Line team up (U.S., Antwerp, and Liverpool locations) to combine our monetary gifts to support the efforts of Mercy Ships. Each year, we hold raffles, sell cookbooks, bake sales, Friday jean-day donations, and other activities to raise money for this very worthy cause.
"Access to good medical care is the key to providing desperately needed hope and healing. But how can that be accomplished in countries without basic supporting infrastructure—including a clean water supply, a reliable source of electricity and trained medical professionals. The answer began in a dream of a hospital ship, a self-contained instrument of mercy that would take highly qualified volunteers to the people who need them most. That dream became Mercy Ships. Through the compassion of volunteers and donors, the 2,000-year-old example Jesus set of caring for the poor is being lived out on a daily basis. We are transforming lives one surgery, one medical treatment at a time. Since 1978 Mercy Ships has performed services valued at more than $1 billion, impacting more than 2.35 million people directly during more than 575 port visits in 54 developing nations and 18 developed nations . . . and still counting!" excerpt from Mercy Ships website
Doctors Without Borders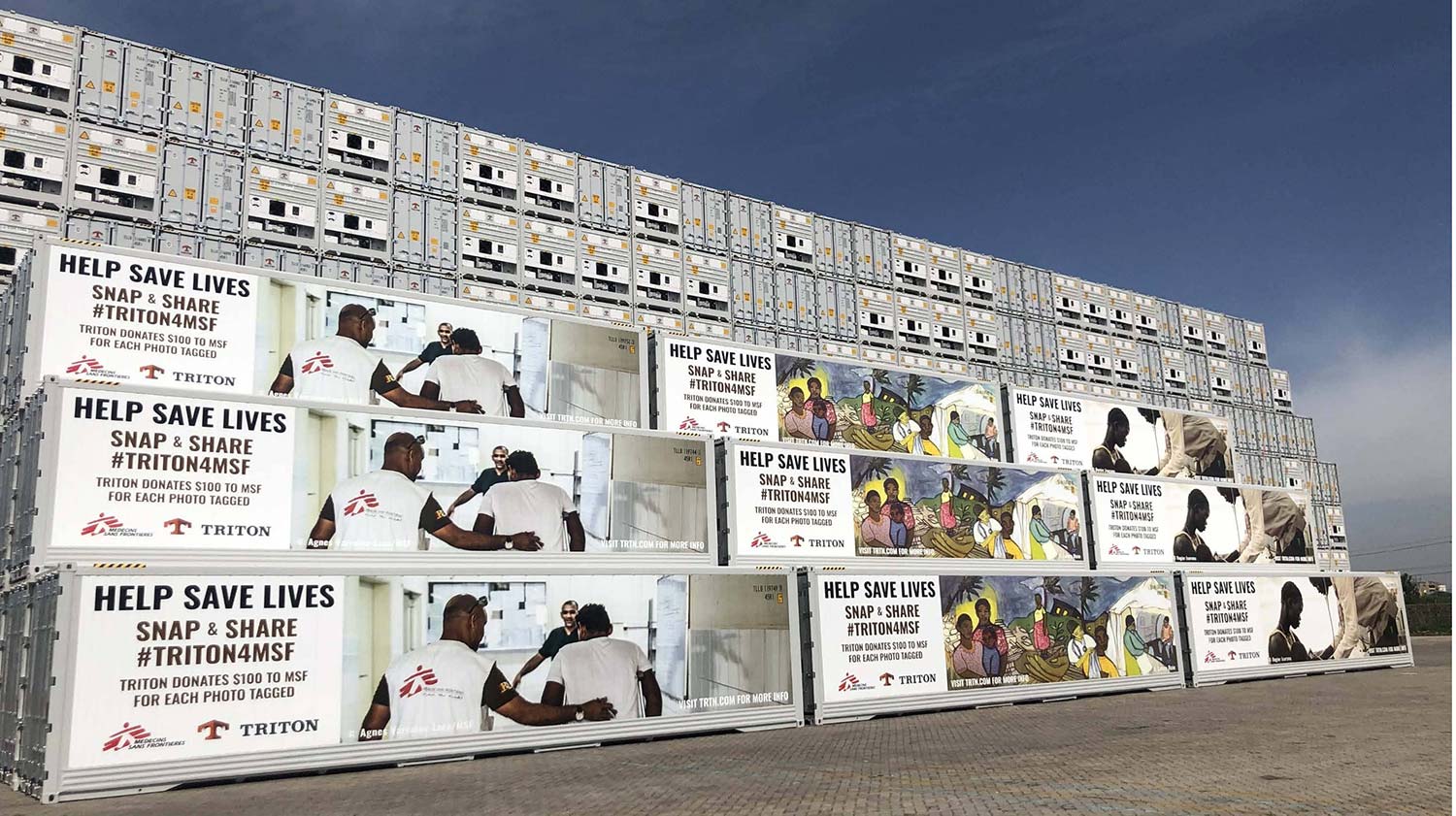 ICL is participating with Triton International, through special edition reefer containers, to help the charity project Doctors Without Borders/Médecins Sans Frontières (MSF). ICL will insert these reefers into our fleet to help carry the message to the US East Coast and Western Europe.
Post photos of the special Triton containers to social media with the hashtag #Triton4MSF to support these efforts.
Doctors Without Borders/Médecins Sans Frontières (MSF) is an independent international medical humanitarian organization that delivers emergency aid to people affected by armed conflict, epidemics, natural and man-made disasters, and exclusion from health care, regardless of race, religion, gender or political affiliation.
Triton International Ltd. (NYSE: TRTN) has launched special edition refrigerated containers as intermodal billboards to support the work of Doctors Without Borders/Médecins Sans Frontières (MSF). Triton is asking anyone who spots the special containers on ships, trucks, railways or docks to snap photos and post them with the hashtag #Triton4MSF to LinkedIn, Facebook, Twitter or Instagram. Triton will donate $100 to MSF for every original photo posted and tagged up to a maximum of $50,000 per year.
Triton said it has contributed more than $100,000 to support MSF and is committed to donating an additional $200,000 over the next three years through the #Triton4MSF campaign. Triton Containers Carry Message of Hope and Health Across the Globe
Better2getherRVA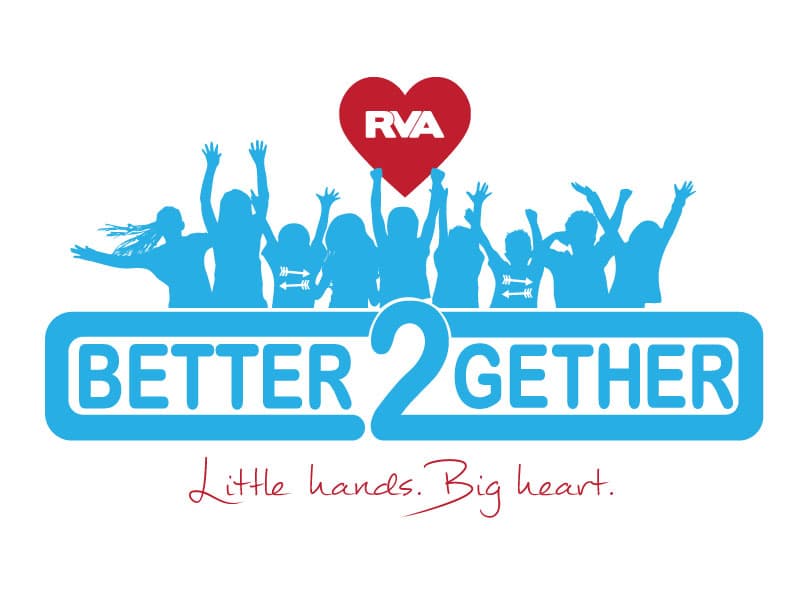 ICL has partnered with Better2gether RVA to support families with children that have rare or complex medical illnesses in the Richmond area.
"Since 2017, Better2gether RVA has provided mentorship, counsel and recreational programming for families of children diagnosed with complex medical illnesses, plus valuable resources for managing treatment and its associated costs. As we grow, new programs are being added and more families are gaining access to previously non-existent support every day.
Better2gether supports and equips families of children with medical complexity with tools to care for their child, and creates community among like families.
Caring for an ill child can be devastating. But with the right tools and resources, families get the support they need so they can focus on what's most important — their child's health and happiness."
National Breast Cancer Awareness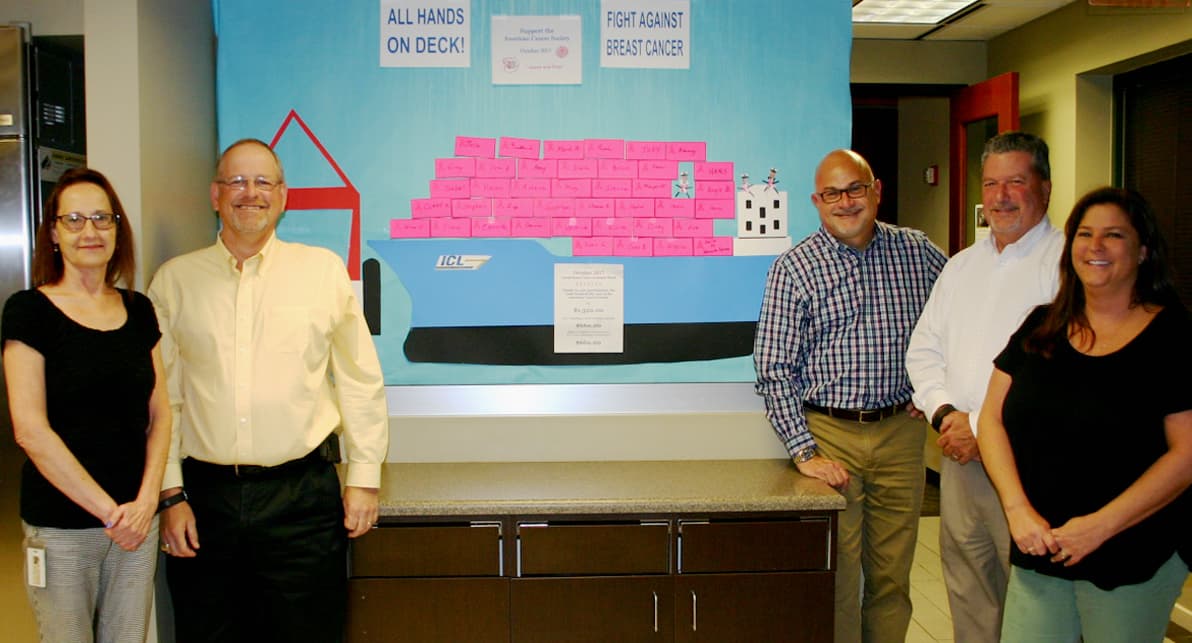 During the month of October 2017, recognized as National Breast Cancer Awareness Month, ICL promotes Cancer Awareness by selling "Pink Paper Ribbons". Each ribbon purchased allowed the employees to wear Jeans & Pink on Fridays during the month of October. All proceeds collected are donated to the American Cancer Society.
Mission Tomorrow RVA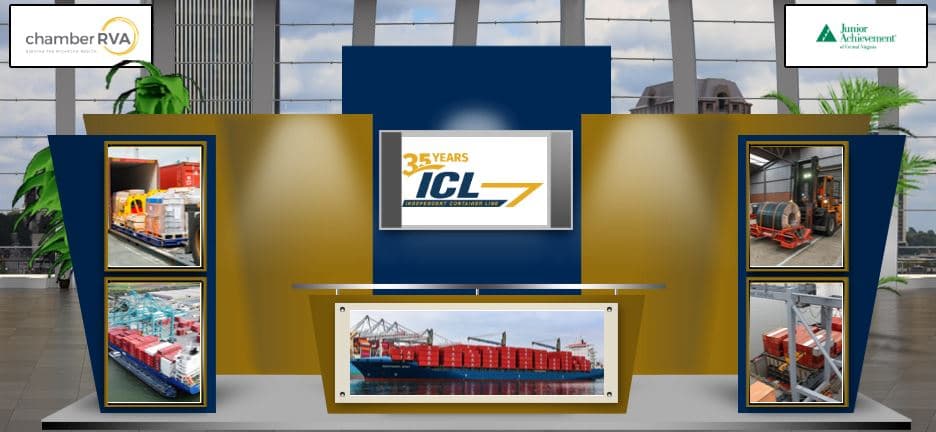 2020 - ICL team members participated in Mission Tomorrow: Next Generation, a virtual career exploration event.
This annual event is held for 8th graders in the Richmond, VA region, giving them exposure to different types of careers from up to 170 local businesses.
Normally an in-person event, ICL represented the Transportation, Distribution, and Logistics sector by setting up a virtual booth with industry information and videos, and connecting with students via chat.
2019 - ICL joined other businesses in the Richmond VA market to showcase our industry to local 8th graders and help them navigate possible high school study tracts. ICL used fun and engaging giant balancing blocks and four-in-a-row games as we introduced the students to transportation and logistics. Each game piece included interesting facts about the industry and discussed possible career paths.
"Through an interactive series of activities and discussions with employers, Mission Tomorrow will encourage students to explore career interests and in-demand jobs from 140 businesses in our region. Students also gain a better understanding of what it means to be prepared for a job and be exposed to various career and technical education resources within their localities."
FOX Holiday Socks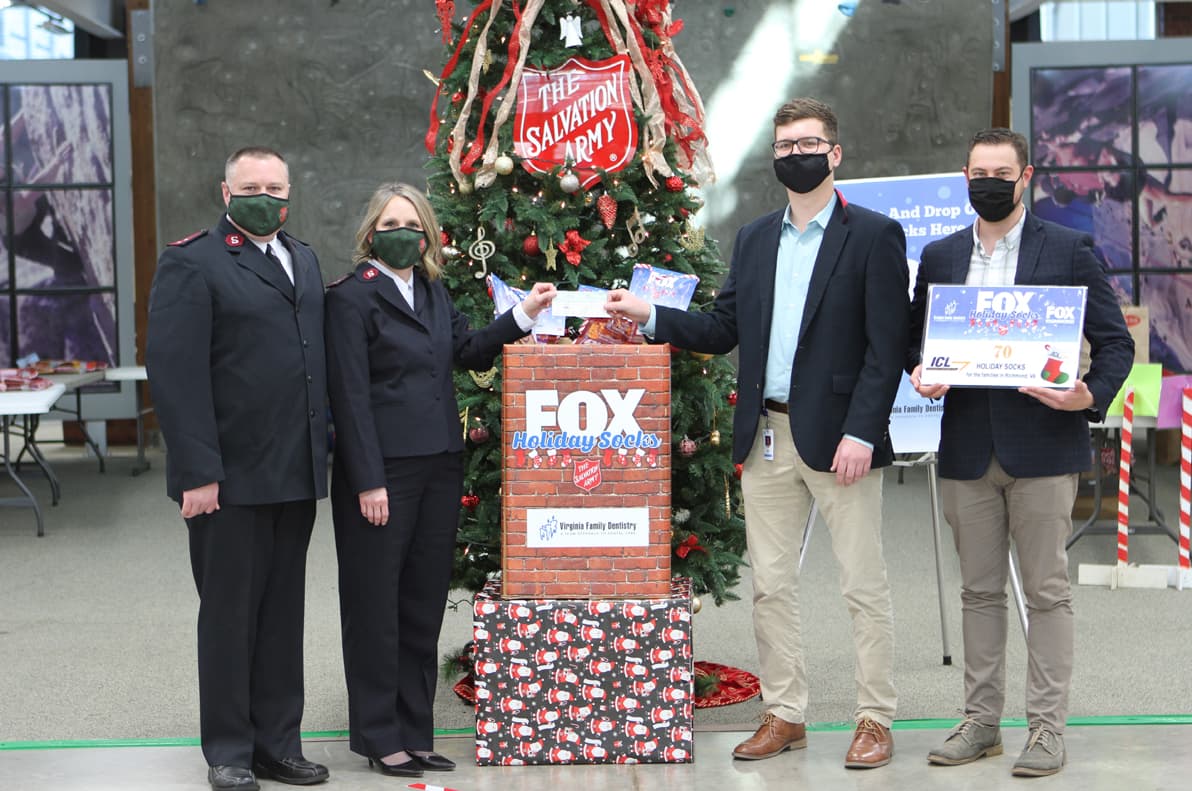 For 2021, the ICL US Employees once again partnered with FOX Richmond, Virginia Family Dentistry, and The Salvation Army to donate 100 Holiday Socks to the children of families in need in Richmond, VA. Employees filled stockings with items they purchased to bring holiday joy to local children.
In 2020, stockings were donated on behalf of each US employee, and they will be filled with items for children of different age groups.
"FOX Holiday Socks is a longstanding partnership between Virginia Family Dentistry and FOX Richmond, providing filled stockings for all children served through Salvation Army's Christmas Assistance Program."
https://www.salvationarmyusa.org/usn/brighten-the-holidays/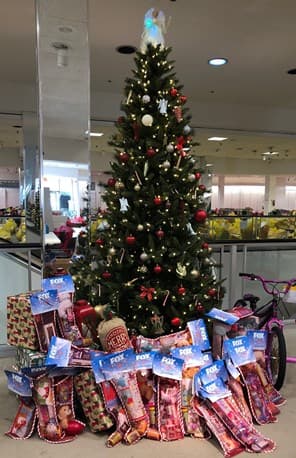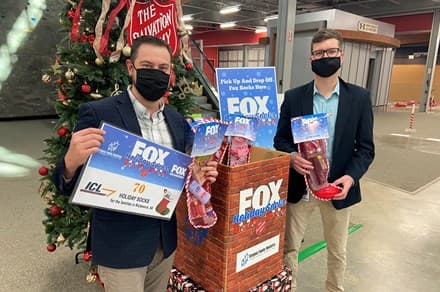 Children's Miracle Network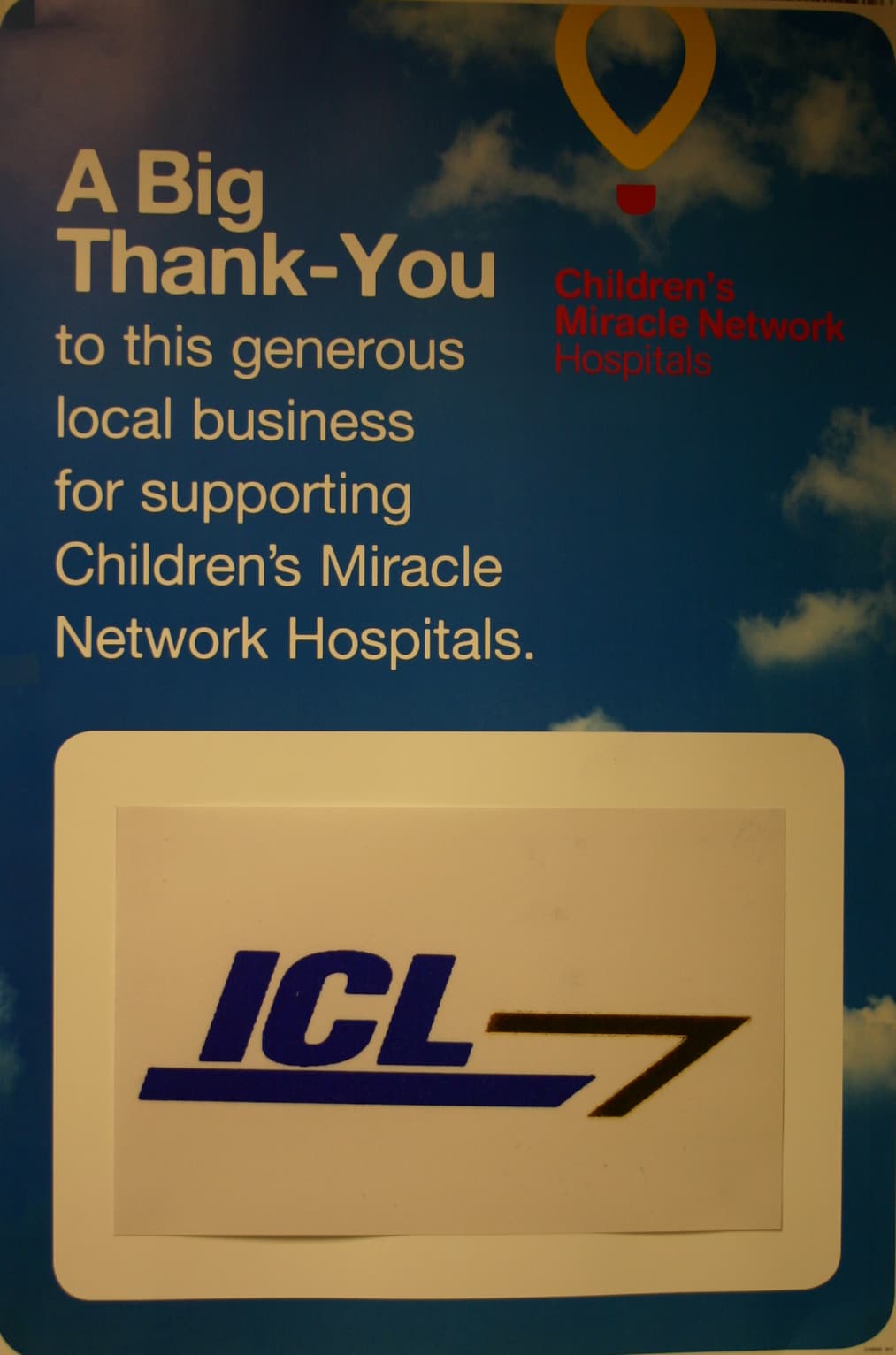 ICL raises money to donate to the Children's Hospital Foundation.
As part of our relationship with Costco, a donation was given to support Children's Miracle Network in May 2015 and 2018 - 2020.
Children's Miracle Network Hospitals raises funds in support of its member hospital, Children's Hospital of Richmond at VCU (CHoR), to aid in the advancement of health care services for children in Central Virginia. CHoR is a full-service children's hospital within the VCU Medical Center and is our community's only full-service children's hospital. CHoR offers a robust continuum of pediatric services, research and education. CHoR has 15 locations across Central Virginia and provides over 40 pediatric medical/ surgical services. Learn more about CHoR.
City Team - Chester Port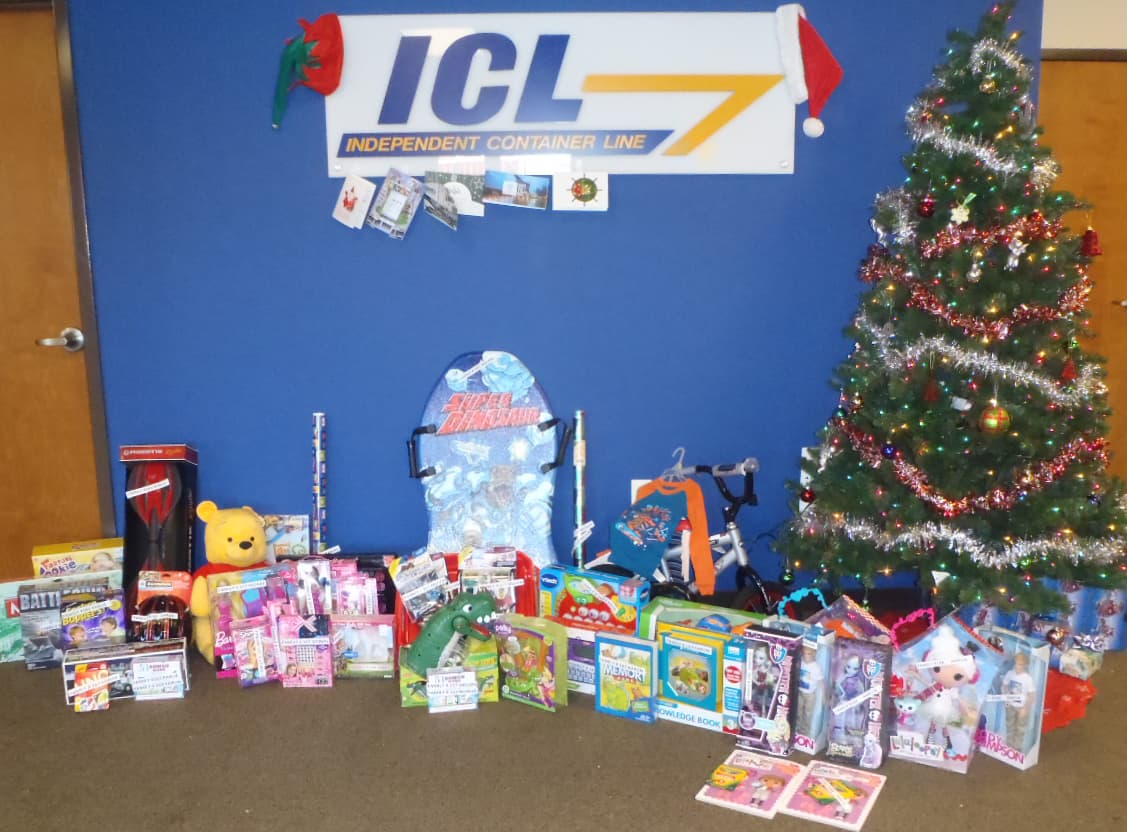 Each year, the Chester PA office helps families in their area with gifts for needy families during the Christmas season.
Our Chester, PA location partnered with Penn Terminals and Evans Delivery to help the City Team Ministries with gifts to 3 needy families during the Christmas Season 2013.
The Chester, PA port team partnered with Penn Terminals, Evans, and Banacol to help the City Team Ministries. They collected over 1 ton of food during the Thanksgiving holiday in 2012.
The Chester, PA port team organized a Food Drive to aid the City Team Ministries in March 2012. This is an Easter Food Drive program.
Fisher House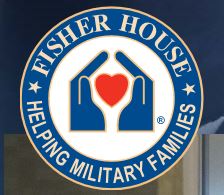 ICL appreciates the commitment and sacrifice by our U.S. military. In turn, employees raised funds to support the endeavors of Fisher House and their commitment to our military, and to show our appreciation for their service.
Excerpt from www.fisherhouse.org:
"Fisher House Foundation is best known for a network of comfort homes where military and veterans' families can stay at no cost while a loved one is receiving treatment. These homes are located at major military and VA medical centers nationwide, close to the medical center or hospital they serve. Fisher Houses have up to 21 suites, with private bedrooms and baths. Families share a common kitchen, laundry facilities, a warm dining room and an inviting living room. Fisher House Foundation ensures that there is never a lodging fee. Since inception, the program has saved military and veterans' families an estimated $360 million in out of pocket costs for lodging and transportation."
Food Drives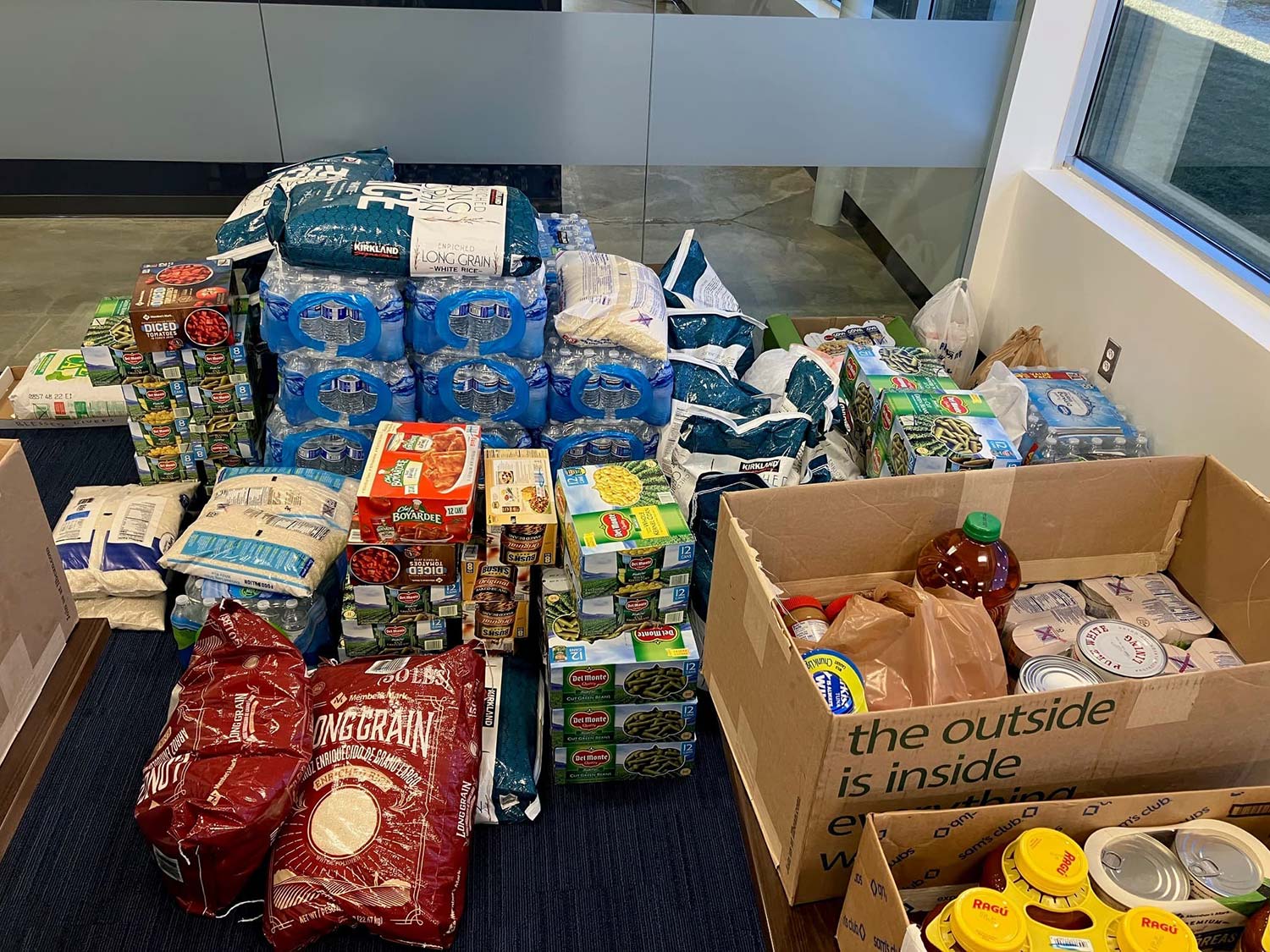 The employees of ICL contribute to the local food banks throughout the year.
In 2022, the U.S. ICL employees took on a goal to surpass last year's record, and we succeeded by bringing in 5,663 pounds of food to help our communities.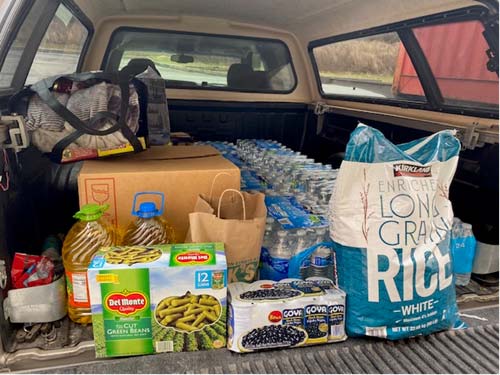 In 2021, ICL employees in the U.S. exceeded our previous record with a whopping 5,085 pounds of food to local food banks.
In 2020, the need has been very great for food banks in our communities. ICL employees in the U.S. surpassed our previous records and contributed 3,090 pounds to local food banks. We combined this with our ugly sweater and Santa visit.
In 2018, Richmond VA employees contributed 550 pounds of food to Feedmore in our annual food drive.
In 2015, the Antwerp, Belgium office collected 600 packages of pasta for distribution to those in need. The Richmond office donated 164 pounds to Feedmore and the Central Virginia Food Bank during the month of November and another 803 pounds in December.
In 2014, non-perishable items were donated to the Central Virginia Food Bank in November and December. Total contributions were 783 pounds of food.
In 2013, non-perishable items were donated to the Central Virginia Food Bank in November and December. Combined total contributions were 347 pounds.
In 2012, in addition to our normal Thanksgiving/ Christmas holiday food drive, we decided to begin in April. ICL employees donated canned goods and other non-perishable items to the Central Virginia Food Bank.
We also partnered with the Innsbrook community in August and donated additional money towards the Feed A Family drive. This amount equals 600 meals for someone in need.
We also held a food drive in November and collected 273 pounds which was donated to the Central Virginia Food Bank.
Our Chester port office, combined with Penn Terminal, Evans Delivery and Banacol, donated food to the City Team Ministries in November.

In 2011, ICL employees donated canned goods and other non-perishable items to the Central Virginia Food Bank to assist others during this holiday time. Total donations were 777 pounds; 476 in November and 301 in December.
In addition, our Chester port office partnered with Penn Terminal, Coil-Tainer, and Evans Delivery to combine a donation of 2,000 pounds of food to their local Food Bank.
In 2009, ICL employees donated 680 pounds of food.
In 2008, ICL employees donated a total of 1488 pounds of food; 766 pounds of food in November and 722 pounds of food in December.

In 2007, ICL employees brought in canned goods and other non-perishable items to donate to the Central Virginia Food Bank to assist others during this holiday time. We increased our giving from last year by including a donation during the Thanksgiving holiday as well as the Christmas donation.
In November, we donated 202 pounds of food.
In December, we donated 440 pounds of food, for a grand total of 642 pounds during the holiday season.
In 2006, during the first week of December, ICL employees brought in canned goods and other non-perishable items to donate to the Central Virginia Food Bank to assist others during this holiday time. We donated a total of 496 pounds of food.
MDA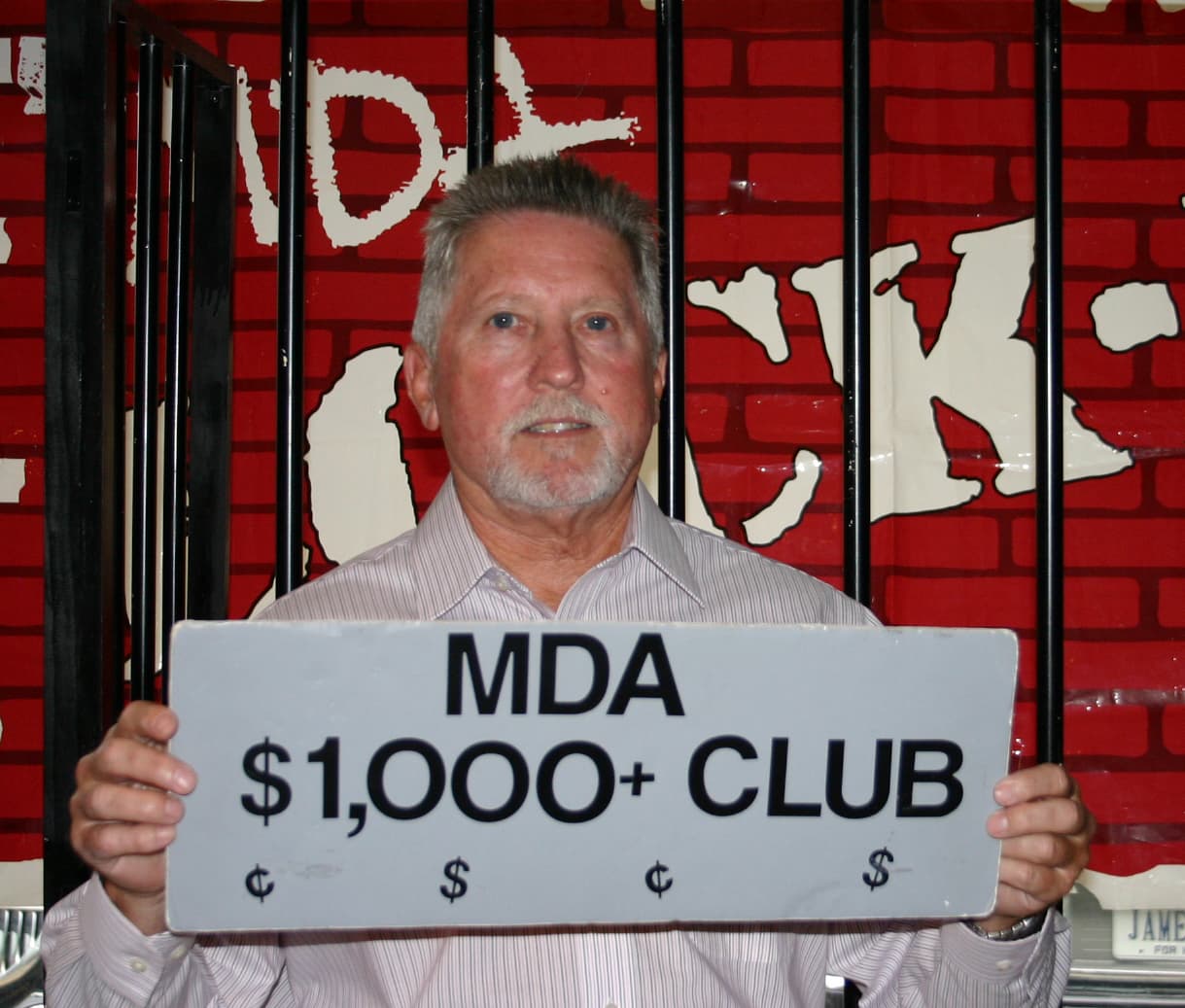 ICL once again participated in the Innsbrook 2013 MDA Lock-Up. This year our FCL Pricing Analyst, Bob Melton, was 'locked up' to support the needs of the Muscular Dystrophy Association.
Employees efforts are matched by the company to help this important cause.
ICL participated in the Innsbrook 2012 MDA Lock-Up. Our VP Commercial, Jan Kendrick, was 'locked up' to support the needs of the Muscular Dystrophy Association. At the lock-up he was given the opportunity to meet some of the children the contributions support for their annual camp event. A special thanks to the dedicated staff who help support the needs of the MDA.
"All funds raised by the MDA Lock-Up assist the Association in providing lifesaving research, a nationwide network of medical clinics and accessible summer camp experience to individuals and families affected by neuromuscular diseases." (excerpt from the MDA website)
Project House of Hope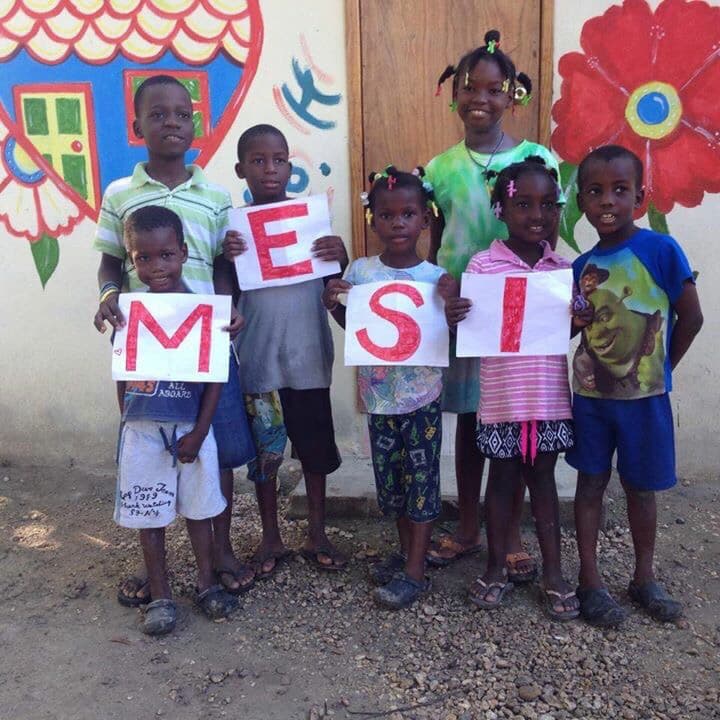 "HAITI IS HOME TO 750,000 ORPHANS. MANY OF THEM ACTUALLY HAVE LIVING PARENTS. FORCED BY POVERTY, PARENTS GIVE UP THEIR RIGHTS IN HOPES THEIR CHILD WILL RECEIVE FOOD, SHELTER AND EDUCATION.
We founded House of Hope to provide food and shelter for orphaned children. But in Haiti, orphans are a symptom of a poverty-stricken country, not a lack of love. That's why we are committed to furthering education, community development, and women's empowerment to empower and equip families."
The employees of ICL have contributed to the people of Haiti through monetary gifts, donating items needed, and one of our employees various mission trips.
Project U-Turn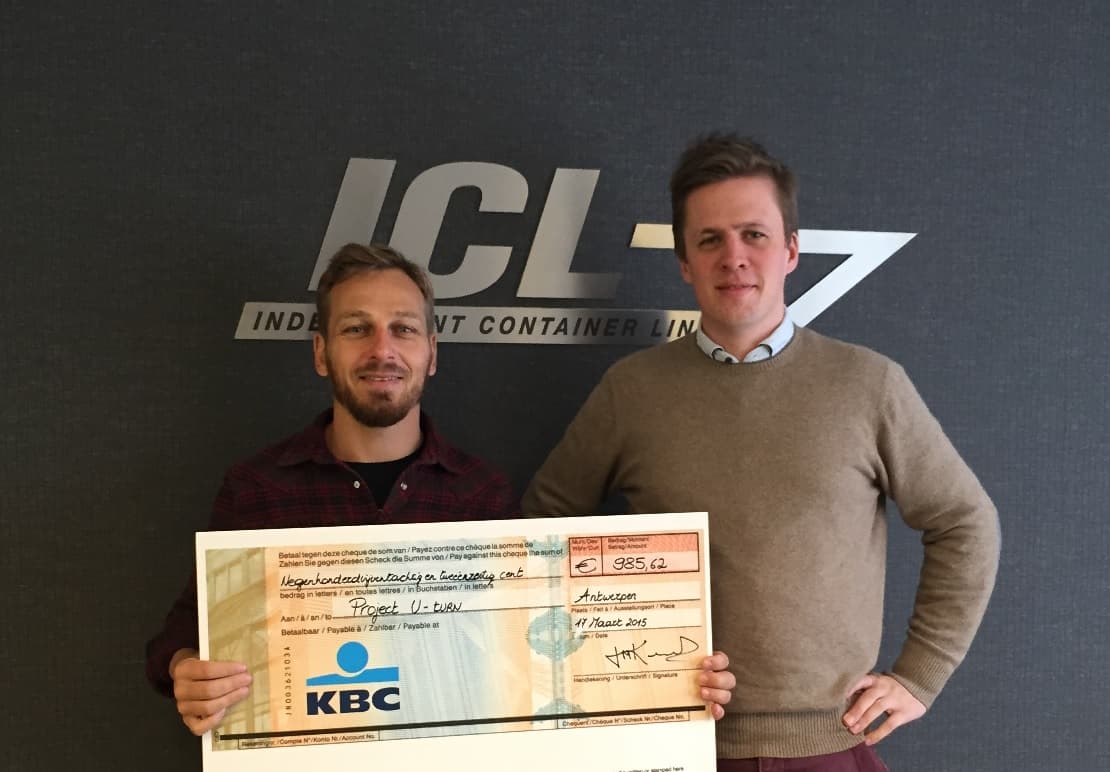 On March 18, 2015, the Antwerp office presented a cheque to Project U-Turn.
U-Turn is a foundation that organizes trips for people with a physical disability.
Information on this charity is located on their website (in Flemish): www.projectu-turn.com
Rock Up In Red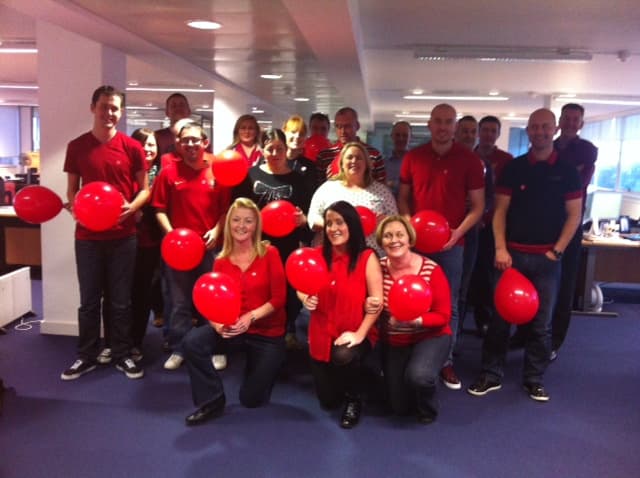 Employees in our Liverpool, UK office dress up in Red to show their support for the British Heart Foundation. Employees raise money to support this worthy cause.
British Heart Foundation - "We're the nation's heart charity. Our vision is a world where people don't die prematurely from heart disease. We'll achieve this through pioneering research, vital prevention activity and ensuring quality care and support for everyone living with heart disease."
Ronald McDonald House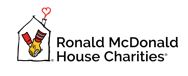 ICL assists the Ronald McDonald House Charities (RMHC) in Richmond, VA in their efforts to help alleviate the financial and emotional strain of a sick child, by cooking dinner at the house throughout the year. Employee volunteers cook a dinner meal at various times of the year, for the families staying at the house.
April 2020, during the time of the COVID-19 Pandemic, when employees are unable to assist with food preparations, ICL has contributed gift cards to help support the basic needs of RMHC families staying in the house and at nearby hotels.
"Helping a sick child fight their illness takes a big enough emotional toll on a family. Adding a financial strain can make it all almost too much to bear. RMHC can help address those problems, whether they involve housing that's near a hospitalized child, the expense of staying together in another city, or even getting basic medical and dental care in a vulnerable community. In 2015, RMHC has local Chapters in 63 countries and regions with:
357 Ronald McDonald Houses
203 Ronald McDonald Family Rooms
49 Ronald McDonald Care Mobiles
Grants to non-profit organizations that also focus on the needs of children
Scholarships to students across the United States
Chapters around the world creating country-specific programs

Since 1974 RMHC has helped address these needs every day, with 305,000 volunteers and staff members, our connections with medical communities around the world, partnerships with respected companies and our generous donors." (excerpt from the RMHC.org website)
St. Joseph's Villa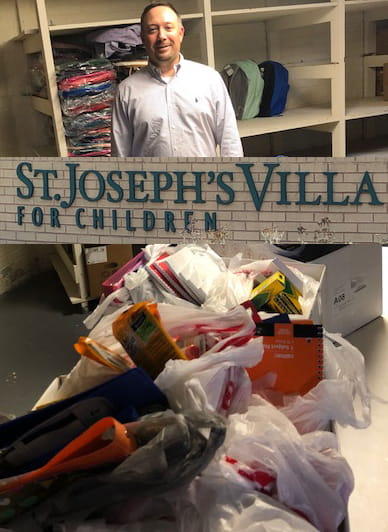 ICL employees donated school supplies to St. Joseph's Villa for Children.
"St. Joseph's Villa provides children with special needs and their families the opportunity to succeed through innovative and effective programs. We serve children and families facing homelessness, autism and developmental disabilities, mental illness, special education needs, and other challenges. Our passion is helping them reach their potential and live fuller, more independent lives. We never stop believing in them. In many cases, the Villa is their last hope. We have served 57 localities throughout Virginia since 2015, and impact the lives of more than 3,000 children and families each year." excerpt from St. Joseph's Villas website
Team Rubicon

"Team Rubicon unites the skills and experiences of military veterans with first responders to rapidly deploy emergency response teams."
ICL employees support the efforts of these teams by donating money collected through our Employee Focus Group endeavors.
Additional Charity Driven Events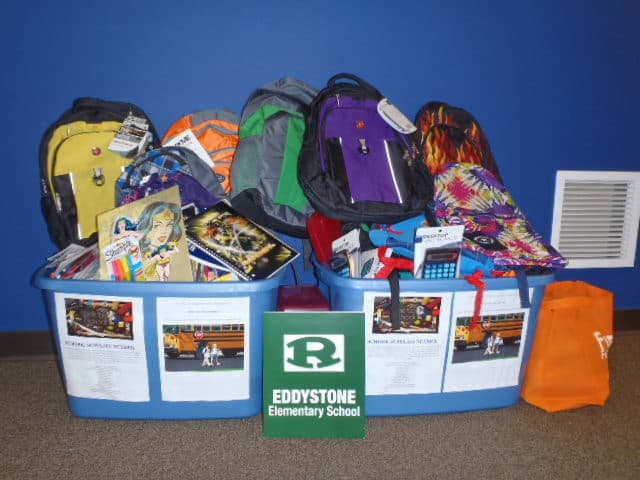 Our Employee Focus Group (EFG) at ICL makes it a mission to not only encourage camaraderie among employees with planned events throughout the year, but more importantly to give back to our community. As such, we plan events and work with several charities to help make a difference.
Blood Drives
Employees work with the Virginia Blood Services to organize blood drives in our Richmond Corporate office throughout the year.
Dear Jack Foundation 5K run
Our Wilmington port office participated in the Dear Jack Foundation 5K run in March 2012. The foundation was founded by Andrew McMahon and his band Jack's Mannequin in an effort to initiate change and provide a voice for the generations of young adults who have been diagnosed with cancer.
School Supplies
Independent Container Line and First Capital Bank joined together in helping children in the Richmond area to have the valuable supplies they need for the school year. ICL employees collected school supplies during the month of August and helped 'Stuff the Bus' for local area children. We applaud the efforts of the employees of ICL and First Capital Bank in ensuring children have the supplies they need for a successful school year.
ICL employees participated in the Virginia Commonwealth University (VCU) and the Chamber of Commerce sponsored 'Pack the Bus' event in August 2012. We collected several boxes full of school supplies to aid the Richmond City Public Schools with their upcoming school year.
In combination with these efforts, our Chester port office collected school supplies for the Eddystone Elementary School. Boxes of school supplies were given directly to the school to help students with their supply needs this year.
The First Tee
Providing Kids & Teens Leadership Programs through Golf -ICL gave a monetary donation to The First Tee program.
The First Tee is an international youth development organization introducing the game of golf and its inherent values to young people. Through after school and in school programs, they help shape the lives of young people from all walks of life by reinforcing values like integrity, respect and perseverance through the game of golf. Their programs are having a positive impact on participants, their families and their communities.
Journey of Hope 4 Autism
ICL's monetary donations to the Journey of Hope 4 Autism, helps support programs to people with Mental Health, human development, and healing needs, specializing in Autism Spectrum Disorder (ASD).
ICL donated money to purchase school benches for a Junior High School in Tamale, Ghana.
ICL Innovation Award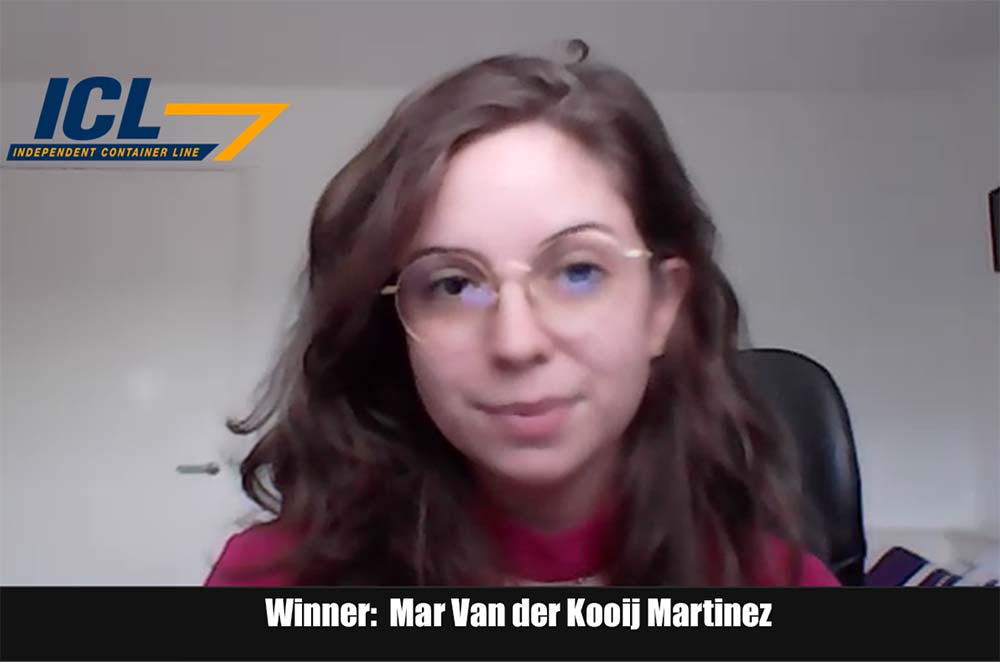 June 2021: ICL is pleased to recognize our winner, Mar Van der Kooij Martinez, for the best bachelor project for Innovation, which was done in English.
A special thanks to all students and KDG lectors participating.
The students participants were: Anton Smidts, Mar van der Kooij Martinez, Otto Van Malderen, and Cesar Van der Wee.
ICL works with students in their final year of receiving a Bachelors of Logistics Management degree, to bring forth an innovative project in the transportation industry.
Jordy Thierens, with his project on 'Multimodal Options', is our winner for 2020. Congratulations Jordy!